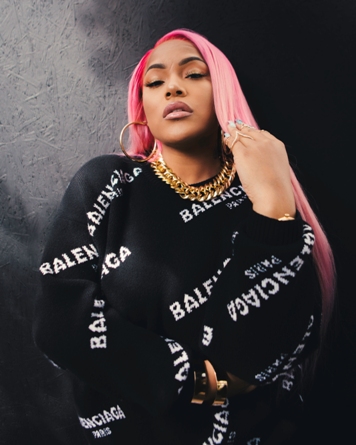 Stefflon Don, Quelle: Universal Music
Watch Now
Stefflon Don
ZAYN – LET ME
"Let Me," the new single from ZAYN, is out now globally via RCA Records. Produced by ZAYN, MakeYouKnowLove (the British production duo who worked with ZAYN on Pillowtalk) and Khaled Rohaim. The track is an upbeat, pop track written and recorded between Jungle City and Jimi Hendrix's' legendary Electric Lady Studios in New York City.  

The video for the track was creatively developed by ZAYN himself who worked closely with director and producer Jose Padilha(Narcos, Robocop) to see his vision come to life, casting iconic actor Steven Bauer (Scarface, Breaking Bad) to star alongside himself. The video is the sequel to 'Dusk Til Dawn' - the smash hit featuring SIA- which won 'Best Video' at the 2017 MTV VMA's. 
The video has already amassed over 6.7million views.
Adam Guest | Online PR | Purple Entertainment | 27 - 29 Glasshouse St, London, W1B 5DF