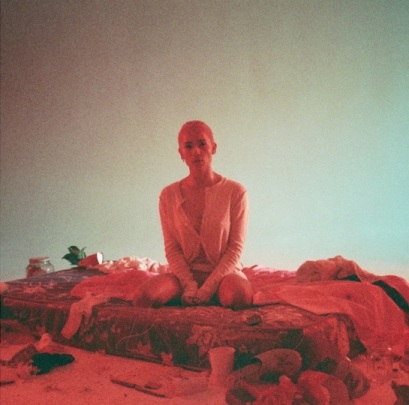 Watch here - LOLAWOLF – What is love
LOLAWOLF - Baby I'm Dyin'
"Baby I'm Dyin'" is a new track from Lolawolf (Zoë Kravitz x Jimmy Giannopoulos) and the first single from their new album due in early 2018. Giannopoulos produced the track and album. Bekon (Kendrick Lamar, Dr. Dre) contributes additional production. Max Basch directed the video, which was shot in NYC.
The album is the band's first full length since Calm Down (2014), and the follow-up to 2106's Every Fuckin' Day EP and single Teardrop (feat. Miley Cyrus). Lolawolf have appeared at a number of festivals, including Meadows, Lollapalooza, Bonnaroo and toured the US, Europe and Australia with Miley Cyrus, Lily Allen, Warpaint, Twin Shadow, Poliça and others.
Since last releasing music, Kravitz has appeared in film and television projects, including Big Little Lies, Fantastic Beasts, Mad Max: Fury Road. She is currently YSL's "Beauty Ambassador" and appeared on the Oct 2017 cover of British Vogue.
Director Max Basch describes the "Baby I'm Dyin'" music video as "a celebration. . . a celebration of the culture of diversity and freedom of expression. A celebration of youth, counter-cultures and all the colors and flavors of what makes NYC a home to be proud of."
The band, and their label Innit Recordings, have collaborated with a new artist collective called Robbers. They are turning the traditional record industry model on its head, thriving on the "robin hood concept" of taking from corporations and giving back to creators, giving artists a true ownership stake in their art.
Anna Meacham | Online PR | Purple Entertainment | 27 - 29 Glasshouse St, London, W1B 5DF